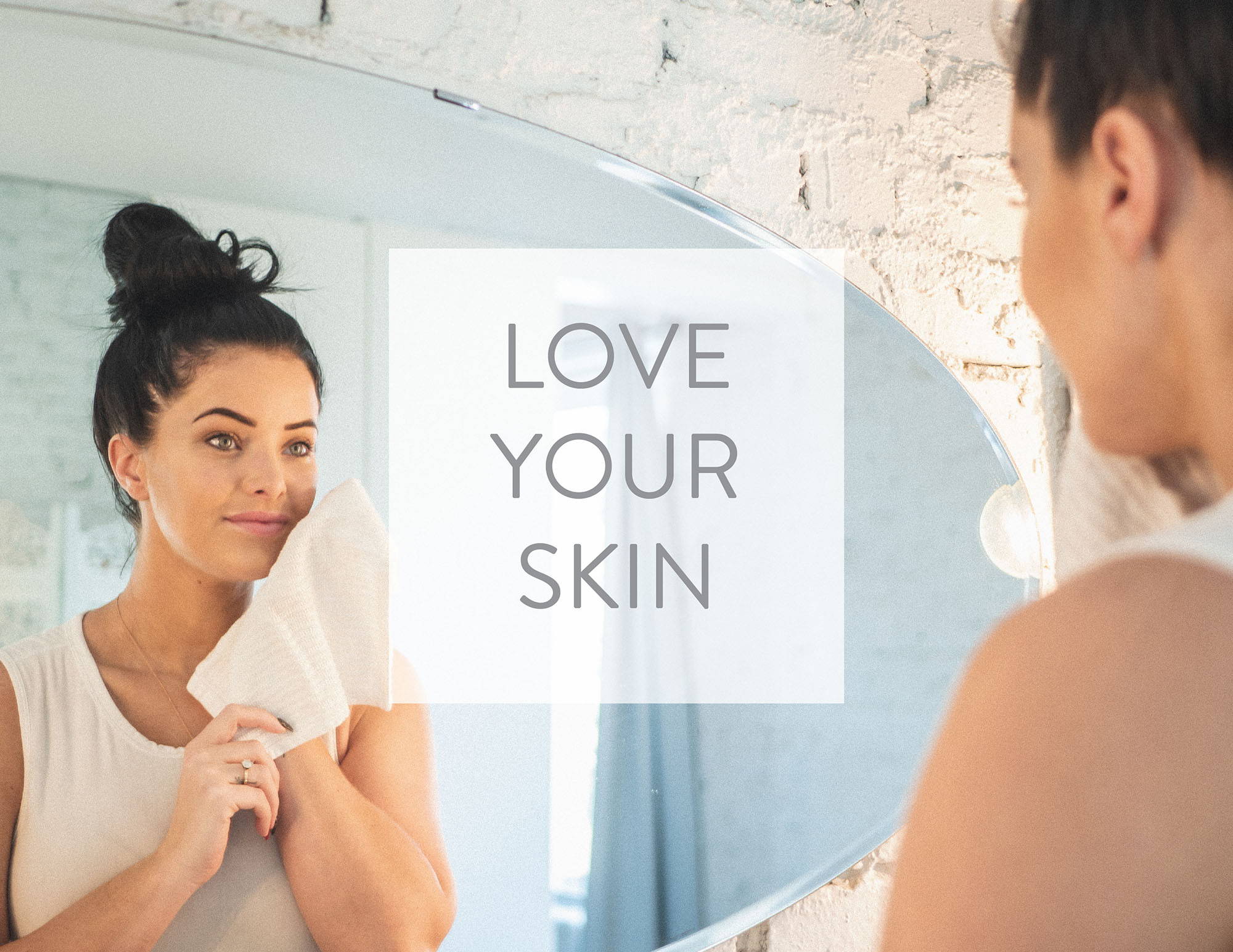 ---
A GUIDE TO HEALTHY HAPPY SKIN
Beginning January 14 and continuing through Valentine's Day, we want to focus on the importance of loving yourself (and loving your skin!). Over the next 30 days, we will be sharing tips regarding how to best care for yourself through nutrition, hydration, recovery, mental self care and more! We encourage you to join us on this #LOVEYOURSELF and #LOVEYOURSKIN journey.
---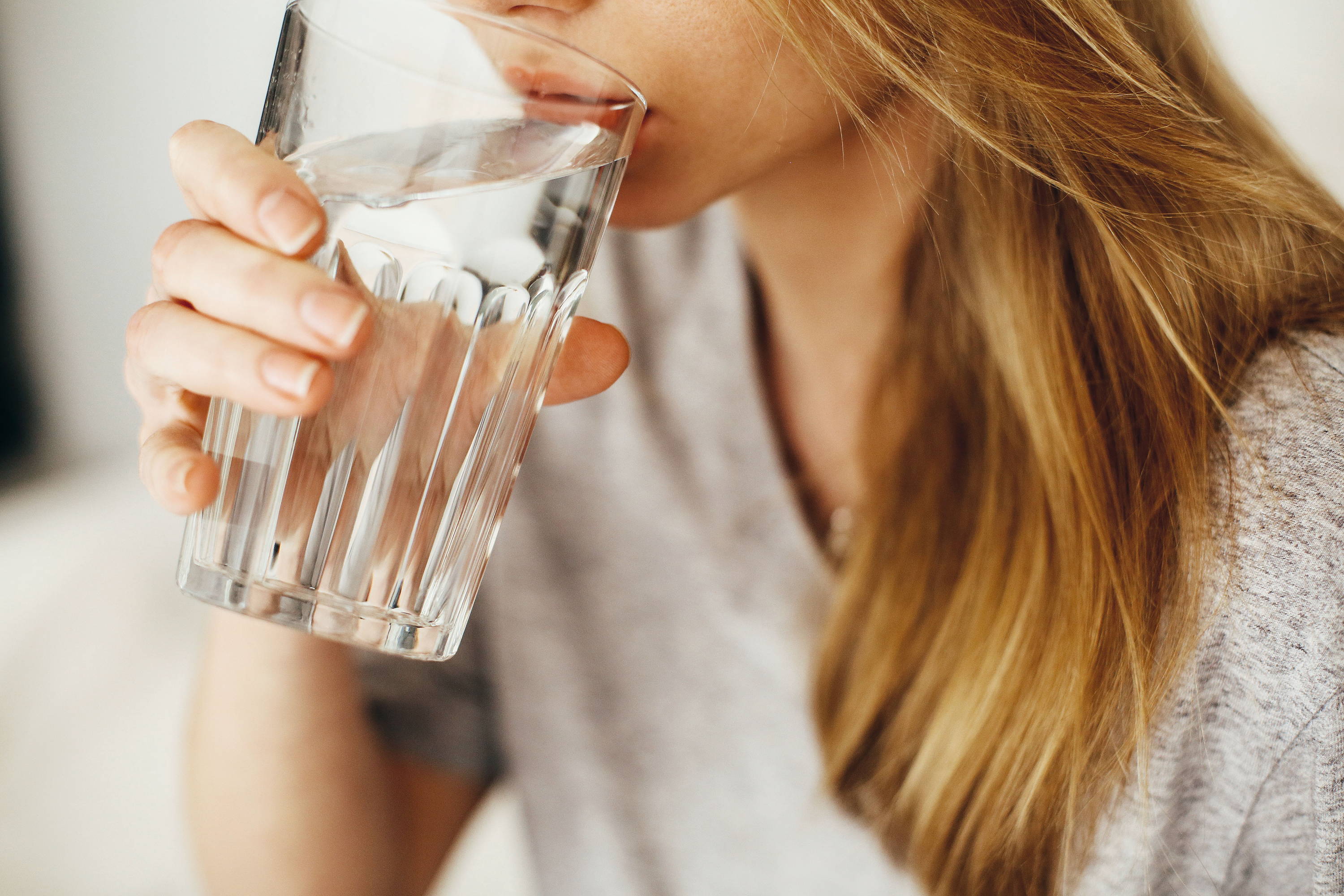 Water is a key component of healthy glowing skin. When our skin is well-hydrated from the inside out, it is more plump and resilient, it functions better, and skincare is more effective. For instance, hyaluronic acid, which is in our daily moisturizer, is the gold standard in skin hydration. Its job is to hold moisture, and can hold a thousand times its weight in water. Being hydrated optimizes those results. Drinking enough water is especially important for those who lose moisture in their skin from working out and sweating often.
If you're wondering how much water you should be drinking, you can reference this online guide.
---
Nutrition plays an important role in healthy skin. Eating the right foods will not only make you feel great and enhance your natural beauty, it will help minimize wrinkles, acne, inflammation and other skin-related issues. Optimal dietary consumption can complement your skincare regimen, leading to a stronger, healthier protective barrier for the body, along with beautiful glowing healthy skin!
Below are 6 essential nutrients for your skin, and a few foods rich in these nutrients that you should stock up on!
Vitamin C - helps to reduce oxidative stress to the body, and is involved in the synthesis of collagen. Foods to eat: broccoli, Brussels sprouts, kale, bell peppers, guava, acerola, beet greens, grapefruit, strawberries
Selenium - responsible for maintaining skin firmness and elasticity. Prevents acne, aids in skin
Omega-3's - Offer healing benefits in various inflammatory conditions such as eczema. Manage overexposure of cortisol levels, which in turn helps keep skin supple and guard against wrinkles. Foods to eat: walnuts, salmon, mackerel, sardines, flaxseeds, chia seeds
Vitamin A + Beta-Carotene - Critical for skin repair and maintenance. If you suffer from flaky or dry skin, it could be a sign you're deficient in vitamin A. Beta-carotene, the precursor to vitamin A, is an antioxidant that helps to reduce free radical damage. Foods to eat: asparagus, peaches, beet greens, kale, spinach, eggs, sweet potato, cantaloupe, red peppers
Zinc - helps repair damaged tissue and heals wounds, and protects skin from the sun's harmful ultraviolet rays. Zinc may help prevent acne and regulate the production of oil in the skin. Foods to eat: legumes, seafood, mushrooms, whole grains, oysters, pecans, poultry, pumpkin seeds, ginger (Source: mindbodygreen)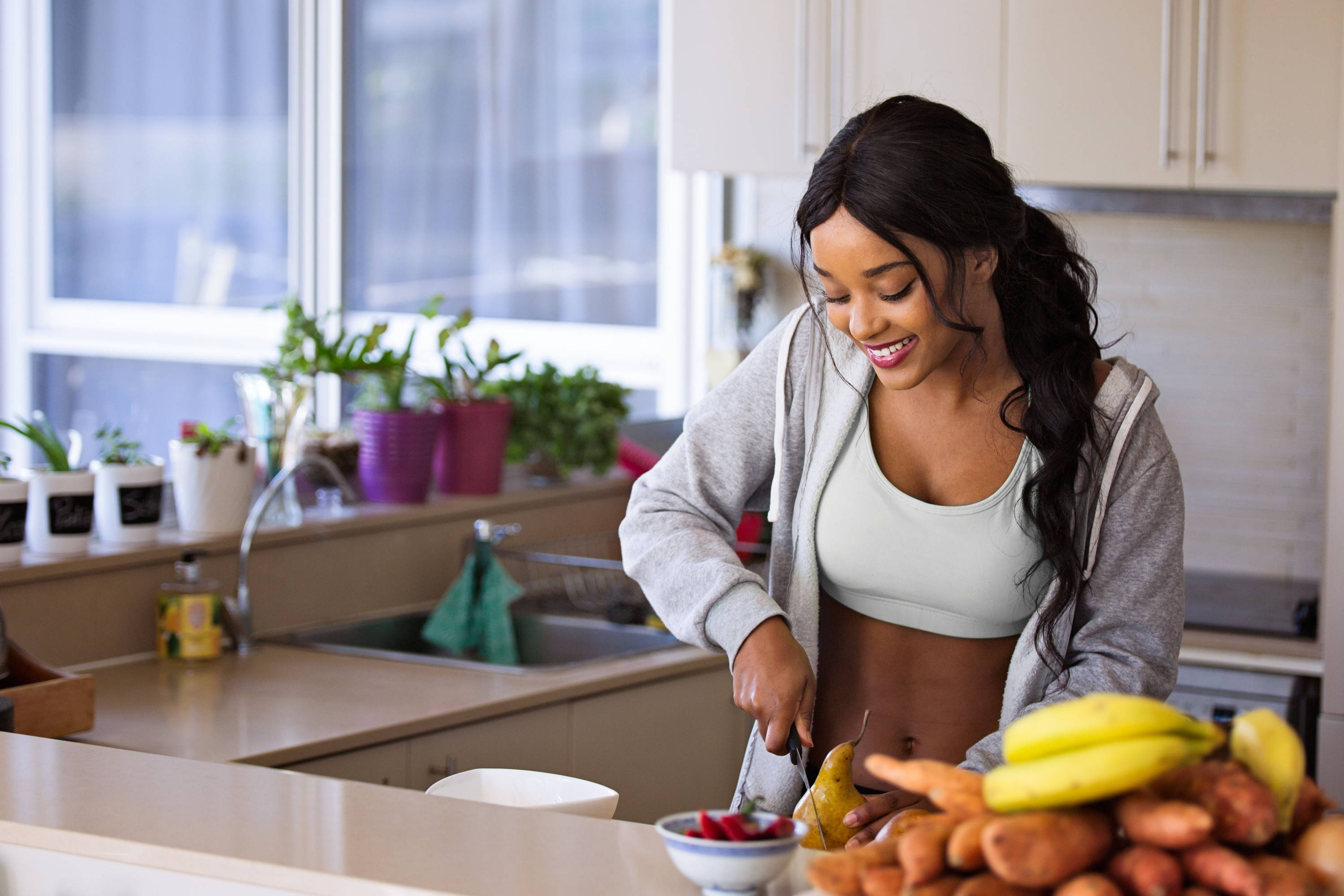 ---
Your sleep (or lack of) can have a profound impact on your skin health. Poor sleep can lead to increased stress hormones in the body that can cause inflammation in the skin, resulting in things such as breakouts, skin sensitivity and an increase in the breakdown of collagen and hyaluronic acid. So make sure to get your beauty rest!
---
MENTAL HEALTH & MANAGING STRESS
Mental health affects almost every aspect of our lives, from personal relationships to work performance — even your skin!   Stress, anxiety, depression, and other psychological conditions can be an underlying reason for common skin issues like acne, rosacea, psoriasis and premature aging.
Stress causes a chemical response in your body that makes skin more sensitive and reactive. It can also make it harder for skin issues to heal.
Have you ever noticed that you break out more when you're stressed? This is because stress causes your body to make hormones like cortisol, which tells glands in your skin to make more oil. Oily skin is more prone to acne and other skin problems.
It's nearly impossible to avoid stress completely, but it's all about how you handle it. Try these approaches to minimize stress and optimize your mental health:
Get regular exercise. It's good for your skin and the rest of your body!
Take time for yourself to do something you enjoy, even if you only have 10 minutes. Take a bath or read a book.
Take a walk around the block.
Practice stress management techniques, such as breathing exercises, yoga, meditation, or visual imagery.
Don't neglect your skin. Take care of it, even if you're tired or stressed.
Say no. It's OK to set limits and boundaries to lower your stress.
Talk to someone. Seek support from a friend or a professional therapist. (Source: WebMD)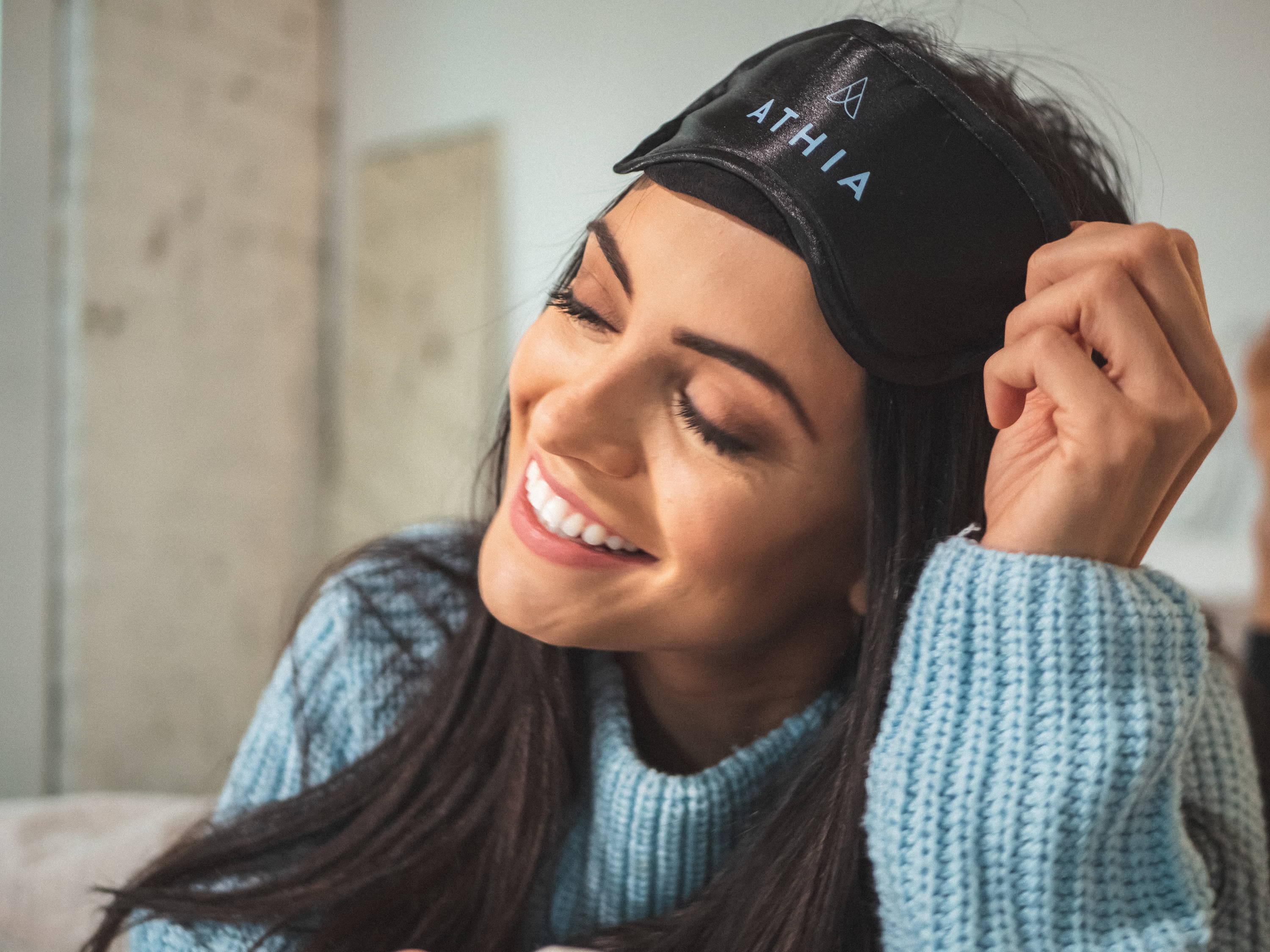 ---
Using Athia to #LOVEYOURSKIN
AM Routine
Wash your face with the Athia Daily Facial Cleanser
Apply 1 pump and massage evenly to entire face. Rinse face and pat dry.
Apply the Athia Hyaluronic & Vitamin C Daily Moisturizer
Apply evenly to entire face immediately after washing your face.
Apply to face in upward, circular motions to help increase circulation and ensure that your products gets into all fine lines.
Don't forget to apply to your neck and chest as well. They need love too.
Let moisturizer completely dry before applying makeup.
When layering products, always apply lightest to heaviest. Serums, oils, and then creams.
PM Routine
Wash your face with the Athia Daily Facial Cleanser
Apply 1 pump and massage evenly to entire face. Rinse face and pat dry.
Apply the Athia Anti-Aging Eye Serum (optional)
Apply with your ring finger to ensure that you don't use too much pressure on the sensitive skin around your eyes. Massage in circular motions, but don't rub.
When it come to eyes serum, a little goes a long way. Start with a small quantity and add if needed.
Use your sunglasses as a guide! Apply eye serum to the area that is covered by your sunglasses, while avoiding direct contact with eyes.
Eye serum is best applies at night before bed, as the anti-aging properties are best absorbed while you sleep.
Eye serum isn't just for eyes! It can also be used around your lips and on your smile lines.
Apply the Athia Retinol Night Cream
Due to the slow-absorbing nature of your night cream, as well as ingredients such as retinol that can cause sun sensitivity, it's best to apply your night cream 15-30 minutes before bed.
Spread evenly across forehead, nose, cheeks, chin, neck, and chest. Lightly massage in gentle upward strokes and circular motions. (this increases circulation, minimizes puffiness, and lifts and firms the skin)
Fri Jan 18: Message a strong women
Sat Jan 19: Exercise challenge
Sun Jan 20: Meditation day
Mon Jan 21: photo challenge begins (Mon-Fri)
Tues Jan 22: Zero complaints day
Wed Jan 23: Drink water day
Thurs Jan 24: Surprise promotion
Fri Jan 25: Importance of sleep
Sat Jan 26: Take time for yourself
Sun Jan 27: Service day (She's the First)
Mon Jan 28: Planning/goal setting day
Tues Jan 29: Give a stranger a compliment day
Wed Jan 30: Nutrition day
Thurs Jan 31: Warrior IG takeover
Fri Feb 1: Surprise promotion
Sat Feb 2: Heart rate + sweat + endorphins day
Sun Feb 3: Take a walk day (get outside)
Mon Feb 4: Don't neglect your skin day
Tues Feb 5: Okay to say no day
Wed Feb 6: Physical touch wellbeing day
Thurs Feb 7: Surprise promotion
Fri Feb 8: affirmations day
Sat Feb 9: It's ok to indulge day
Sun Feb 10: 5 things that make you unique and special
Mon Feb 11: Unplug day
Tues Feb 12: Gratitude - identify 5 things you're grateful for
Wed Feb 13: Share one of your experiences from this past month
Thurs Feb 14: SURPRISE